About the company
---
Many years of experience, hundreds of satisfied clients, millions of kilometres covered -that is our hallmark. Our company has its official seat in Cracow. We have been providing international and domestic transport services for thirteen years. We are characterized by commitment and passion which allowed us to employ more and more workers over time and open branches in Łódź and Gdańsk.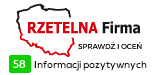 International and domestic transport
Our most frequent destinations are Western and Southern Europe. We cover every route with confidence and commitment and ensure hundred per cent satisfaction of our clients.
Outsourcing
We naturally respond to the needs of clients, who not only pay less for the services, but gain also hundred per-cent certainty that the service will be performed at the highest level.
Storage
Our offer includes also goods storage service. The clients may use our warehouse located in Cracow on Wąwozowa Street and warehouses in Gdańsk on Oliwska Street. In Gdańsk we also offer a cold storage and freezing facilities.
We have been cooperating with Stan-Trans transport company for 8 years and we inform with pleasure that it is an exceptionally professional and committed partner we may always rely on. Our cooperation concerns management of transport of construction materials and modular houses. At the beginning of our collaboration we were assigned a coordinator, who responds to all our inquiries about domestic and international freight in a fast and professional manner.

The offers we receive are comprehensive and financially attractive. Another important aspect of our cooperation is flexibility of Stan-Trans company regarding deadlines. Both coordinators and drivers are very helpful in the whole process of transport organization and thanks to that our cooperation with Stan-Trans runs smoothly and in a nice atmosphere. We will certainly continue our collaboration and we may recommend to you Stan-Trans in all responsibility as a professional, effective and exceptionally committed partner.

Timeliness, expertise and, most of all, safety, are advantages of the company we experience in everyday cooperation. Highly-qualified staff characterized by commitment to cooperation and professional diligence allows us to face difficult challenges consisting in realization of intermodal transports. Proactive approach to potential problems is a guarantee you may count on while commencing your cooperation with STAN-TRANS company. We may recommend STAN-TRANS as a good and reliable partner offering a high level of services.

Employees of Stan-Trans display a high level of professionalism. As a client and a potential orderer of transport we quickly receive freight rates necessary for price estimations. Quotations are prepared very thoroughly. Employees of Stan-Trans always try to select the most suitable vehicle on the route we are interested in; they always offer to us advice, help and a good solutions.