And why would you need the size of goods?
20/12/2019 - admin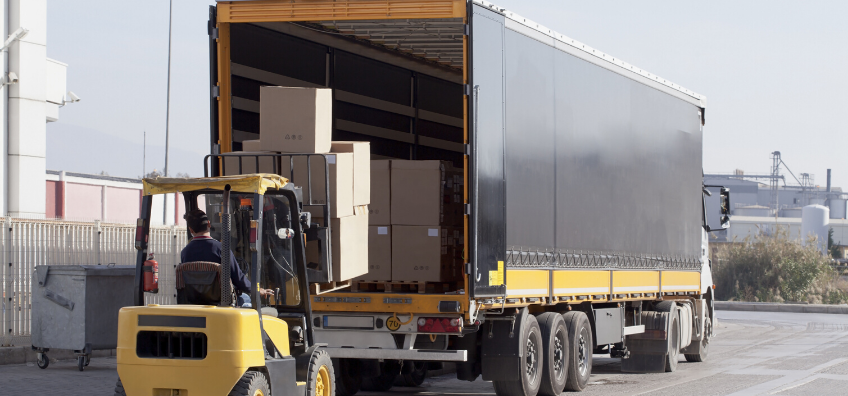 This is the question I've heard many times. I think it goes with the question about the value of the goods. Dear Partner, we need the information about the dimensions and weight of your goods to arrange its professional transport. To illustrate what I mean, I'll give you a simple example.
One late Thursday afternoon, at 4:00 PM, my colleague called and asked if I could arrange transport from Germany to Poland. The goods had to be loaded by 3:00 PM on Friday and ready for unloading on Saturday. The goods included CCTV cameras and related equipment. The company wanted to install them in a facility on Sunday. I replied, "OK, just send me the dimensions and weight." After about 5 minutes, I received a text message
"4 pallets, 750 kg."
I wasn't sure if this meant it was 750 kg in total or 750 kg per pallet, so I asked for details. The answer was,
"Each."
So this meant I needed a 3.5 tonne GVW vehicle. I started calling around and looking for options.
There was one as an added load on a 13.6 m semi-trailer. However, I had to check if this vehicle wasn't too big for the destination. The reply was,
"Semi-truck won't fit."
Right, so I tried to get a solo truck. It was a tall order on Thursday after hours, but there I got it. The driver had to unload some goods in the morning, then drive some 120 km, and off we load. However, as it often happens, not everything went just as planned. The truck couldn't be unloaded for the reasons known only to the Germans. The driver was upset, because the tachograph was ticking on and on, and not a single kilometre was gone. I was on my phone trying to help and so two hours passed. In the end, the truck got unloaded, and the driver set off for the unfortunate pallets.
However, at the loading site, it turned out that the information I had received about the dimensions and weight was different from what the driver actually saw. Instead of 4 complete pallets, there were 4 half-pallets. Instead of 3,000 kg in total, there was barely 500 kg. So it could have been loaded simply on a van. I texted my colleague to know why there was such a discrepancy and she replied,
"But you know I've got no clue about this stuff."
With all the calmness worthy of a freight forwarder, I told her that the transport cost could have been lower, because we could have used a smaller vehicle that would be relatively cheaper to use.
"Couldn't you tell me earlier it's about money?" the reply came.
"I would have found out and not written more or less."
So, dear Partner, we need the complete information from you, so we can choose a proper transport vehicle, and, therefore, make the cost adequate to the transported goods. Believe me, when the driver tells me upon loading that he's got to load 33 EUR 2 pallets instead of declared 33 EUR 1, this can ruin everybody's day: ours and yours.